Listen to this episode of The DJ Doran Show and all previous episodes on the player above or check it out on Apple Podcasts, Spotify, Stitcher, or iHeart Radio.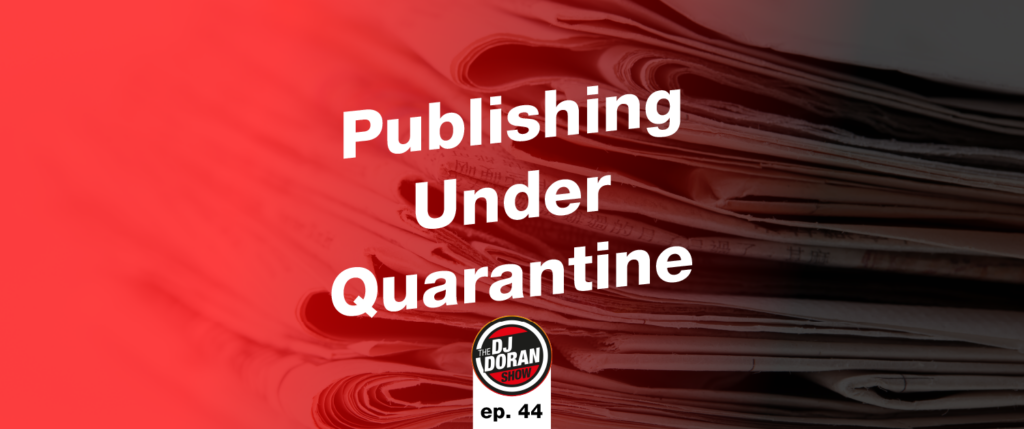 Jackie Bertolette – Haute Ohio Magazine
On this week's episode we welcome Jackie Bertolette to discuss her journey in artistic pursuits, publishing, and life.
Jackie Bertolette is a seasoned Editorial Fashion Photographer with a background in the fashion / modeling (retired) world spanning decades. She is the Designer for her couture line, RJ Luna Haute Clothier, Producer of photo shoots/shows/events and Model mentor/coach/development. Her Professional work has been published in over 45 local, regional, national and international publications. Jackie also has extensive experience in creative direction, wardrobe & photo styling, industry consulting, graphic design, editorial writing and motivational speaking.
She has spent her career developing her diverse range of skills to culminate in the founding of Ohio's ONLY Quarterly High Fashion Magazine, Haute Ohio Magazine. The quarterly online & Print/Ship magazine focuses on the world class talent that hails from the Midwest. It's mission is to seek out aspiring, student, emerging and successful professionals and offer a platform to showcase their work. They believe in networking and uplifting each other to create a viable fashion industry in the Midwest.
Jackie has also founded and spearheads Ohio's ONLY Collective Fashion Week, Ohio Fashion Week -OHFW and it's flagship Black Tie Fashion Gala, The Upper Echelon Runway including The Ohio Fashion Awards.
Follow Jackie's work:
http://www.hauteohio.com/
https://www.facebook.com/HauteOhioMagazine
https://www.facebook.com/OHioFW
https://www.facebook.com/DiscoveredModel
Full Video: