Listen to this episode of The DJ Doran Show and all previous episodes on the player above or check it out on Apple Podcasts, Spotify, Stitcher, or iHeart Radio.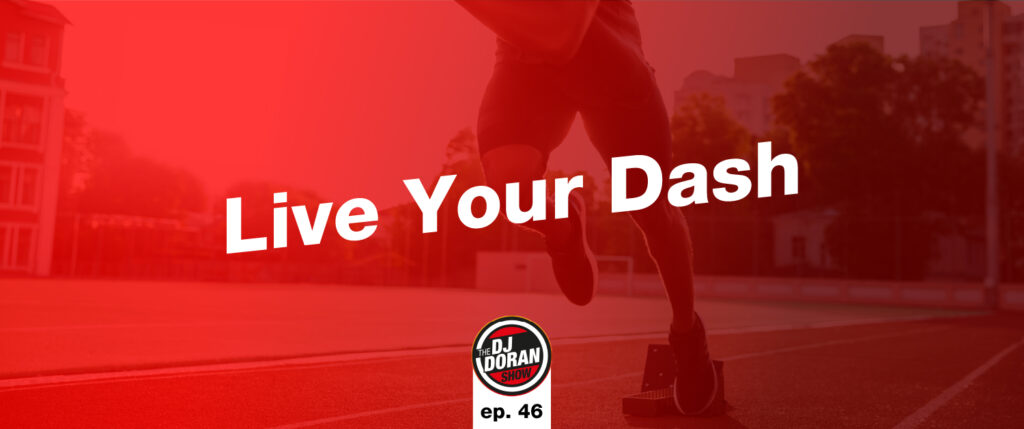 In this episode of the DJ Doran show we speak with author and speaker, Jesse Cruz. Jesse and DJ both share a military and faith background which is a common thread in their conversation. The two dive into the wisdom and story behind Jesse's book "Live Your Dash" and many more subjects throughout their chat.
We hope that listeners will find motivation and a fresh perspective form Jesse's writings. Make to subscribe to his channel as he posts great content, give aways, and updates on his latest projects.
Author Jesse A. Cruz lives in upstate New York with his wife and children. The Cruz family currently serves at Cross Creek Church. He has proudly served our country as an Iraq War Veteran of the U.S. Army. Jesse is the Assistant Director of the Ontario County Youth Advocate Programs, Inc. In addition to his career, he has been engaged in speaking at correctional facilities and coaching sports. He has a B.A. in Community Youth Development at Nazareth College. Currently, Jesse is pursuing his Master's in Theology at Colgate Rochester Crozer Divinity School. Jesse is available for speaking engagements and book signings.
To follow Jesse's work:
https://www.facebook.com/jesseacruzliveyourdash
Buy a copy a of Jesse's Book:
https://www.amazon.com/Live-Your-Dash-Discovering-Freedom/dp/1949609138
Full video: