Listen to this episode of The DJ Doran Show and all previous episodes on the player above or check it out onApple Podcasts,Spotify,Stitcher, oriHeart Radio.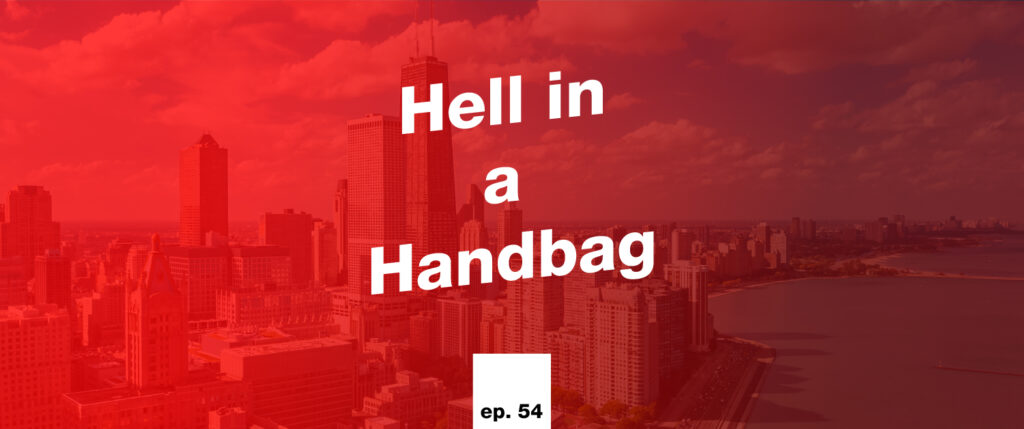 Welcome back to another episode of the DJ Doran Show. This wee we had the amazing opportunity to connect with David Cerda of Hell in a Handbag Productions. This is another installment of a sort of mini-series we are doing which features various individuals from around our lovely city of Chicago. Besides theater, the conversation covers how the arts community is responding to the current crisis, aspects of identity, pursuing creative endeavors, and building community.
More about David:
David Cerda is the co-founder and Artistic Directorof Hell in a Handbag Productions where he also serves as resident playwright. Now in its 18th year Handbag's mission has been from the beginning – the exploration, preservation and celebration of works ingrained in the realm of popular culture through the style of camp, parody and the ridiculous.
Cerda has written and appeared many Handbag shows including Rudolph The Red-Hosed Reindeer, POSEIDON! An Upside Down Musical, The Golden Girls Lost Episodes series, The Drag Seed and many more.
As an actor he's worked around town with The New Colony, Court Theater, A Red Orchid Theatre and others.
Cerda was in inducted in the Chicago LGBTQ Hall of Fame in 2016 and received an Honorary Jeff Award in 2017 for his contributions to theater and philanthropic efforts via Handbag Productions.
Hell in a Handbag's Latest Show:
https://www.stage773.com/show/goldengirls
http://www.handbagproductions.org/