Listen to this episode of The DJ Doran Show and all previous episodes on the player above or check it out on Apple Podcasts, Spotify, Stitcher, or iHeart Radio.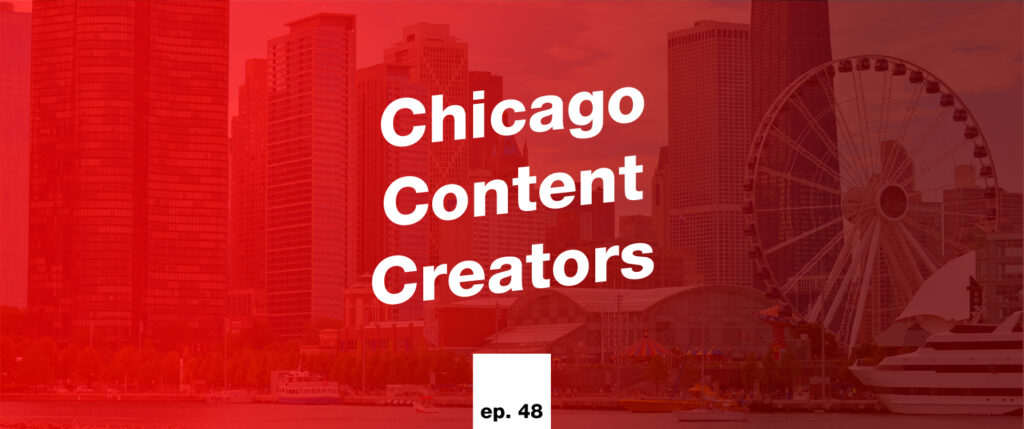 Welcome back to the DJ Doran Show. This week we had the delightful opportunity to connect with Steven Russell B., a fellow Chicago Content Creator. We saw what Steven was doing on Youtube and decided it would be great to connect with someone who is practically our neighbor! Here is a little intro about Steven in his own words:
My Name is Steven! I'm born and raised in Northeast Ohio but I've also lived in Tennessee, Florida, West Virginia, and I currently live in Chicago. I have wanted to be a TV talk show host since I was a kid and it has motivated many of my decisions along the way. I was previously an on-air tv news reporter in West Virginia but decided to move to the big city of Chicago in early 2016 to build a new life and take my skills to YouTube and podcasting. Both my YouTube channel and podcast (Everything Must Go Podcast) are all about getting people to think outside the box in a time where everyone tries to simplify things. I'm obsessed with documenting my life and I'm probably the most competitive person you will meet. All that said, I don't take life too seriously and I love great conversations.
We encourage everyone to follow Steven's Youtube Channel & Podcast! Links Below.
Steven's Podcast:

everythingmustgopodcast.com
Follow Steven's Work & Connect:

https://www.youtube.com/c/StevenRussellB
https://www.youtube.com/c/EverythingMustGoPodcast
Instagram: @stevenrussellb & @emgpod
Twitter: @stevenrusellb
Full Video:
About the Show:
"Through our mutual exploration and search for the truth we can become a little more enlightened." – DJ Doran
The DJ DORAN SHOW is a Chicago based podcast. The show covers many topics that interest Host DJ Doran as a perspicacious gay man with strong opinions. There are a plethora of topics and an insatiable curiosity about this complex and oftentimes confusing life that he finds himself living.
Despite being a Chicago based podcast, The DJ Doran Show features guests from all over the world discussing topics, issues, and stories that have an impact on our society & everyday lives. There are topics that will peak interest of most people and we hope will push listener's perspectives so that they can leave the show with more insight than when they began.
Whether you're in Chicago or Thailand, feel free to reach out to us at any point with comments, questions, feedback or if you want to be featured on our show.